I'm not just a Celtic/Spurs/Yokohama FC fan. I'm an Ange Postecoglou fan.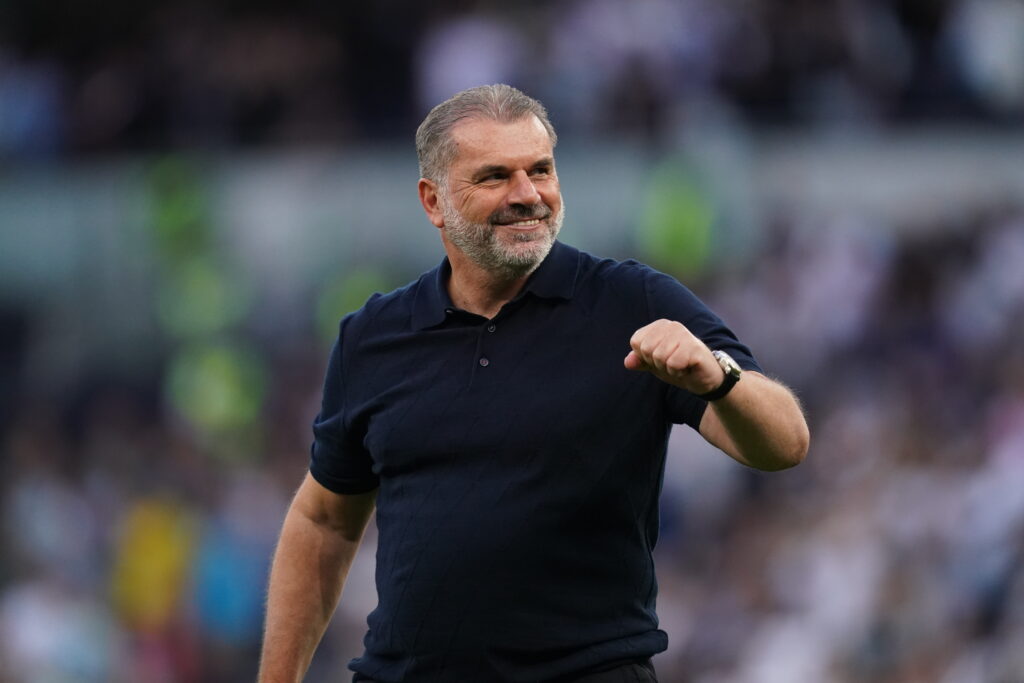 Ange Postecoglou is the first ever Australian manager in the English Premier League. His appointment as manager of Tottenham Hotspur is a great achievement for Australian football. However, the announcement has been met with ridicule from some fans.
The most disappointing thing is to watch (some) Spurs fans turn their nose up to Ange because of where he has come from. We've seen this story play out before, when Ange was first appointed to be the manager of Celtic in the Scottish Premier League.
But before I jump into the football analysis, I want to go on a trip to Apple Computers in 1998 (I promise this will make sense, if you follow the journey with me).
Apple Hierarchy of Skepticism
Every time we convince someone that we've accomplished something at one level, the critics come up with something new. – Steve Jobs
When Steve Jobs returned to Apple in 1997, the company was 90 days away from bankruptcy. Over that year, he refocused Apple on a smaller core of products which restored the company back on sound financial footing.
Having saved it from bankruptcy the year earlier, in 1998 Steve Jobs came back to report about the ongoing state of Apple. In this keynote, Steve Jobs introduced the idea of the Apple Hierarchy of Skepticism.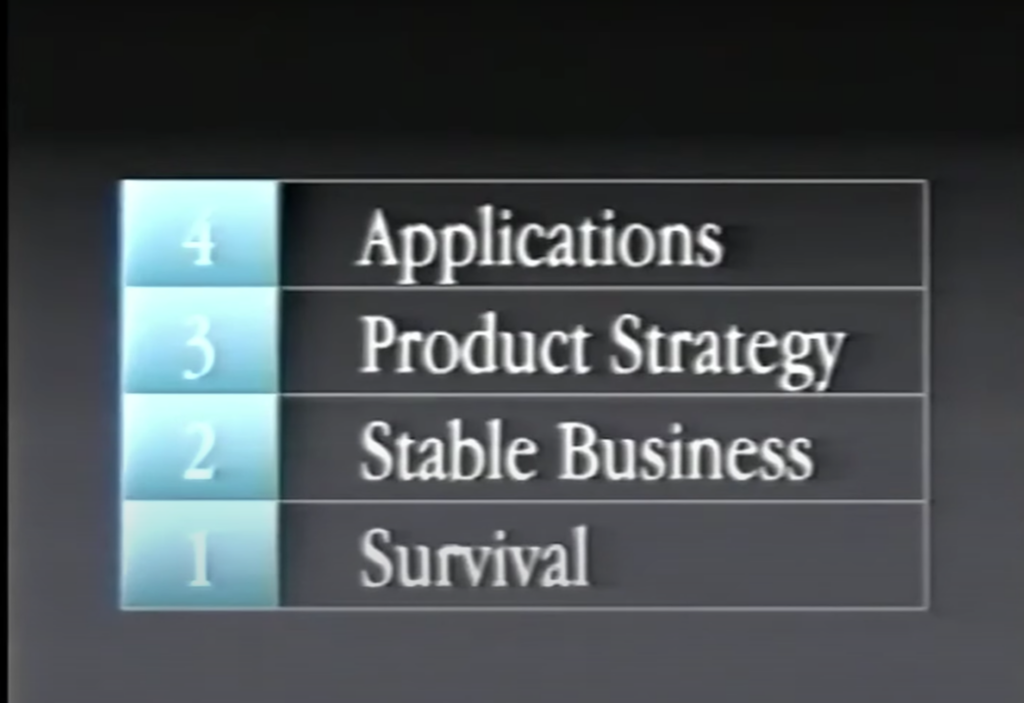 Survival (Apple is going bankrupt!)
Stable Business (Can Apple produce profits?)
Product Strategy (Does Apple have a strategy for producing new products?)
Applications (Can Apple get application developers to build for Mac?)
We can apply a similar level of hierarchy to what Ange Postecoglou faces now in his role as Spurs manager. I'm here to introduce the idea of the Ange Postecoglou Hierarchy of Skepticism (trademark pending).
Ange Postecoglou Hierarchy of Skepticism
Who is Ange Postebabloo?
But can he do it in the Scotland/Premier League/Cold Rainy Night in Stoke?
Can they win though?
Success
1. Who is Ange Postebabloo?
The first level of skepticism revolves around not knowing who Ange Postecoglou is. For many football fans, Ange Postecoglou was and still is an unknown name.
This clip summarises the reception when Celtic FC appointed a little known Australian to be their manager in June 2021.
They couldn't even pronounce his name!
He is unknown for a couple of reasons. He is Australian and therefore not considered to be in the football mainstream (Europe and South America). His achievements reflect someone who started in Australia and had to work his way up from the bottom.
Once people start to Google "Ange Postecoglou" they will find out he has won the NSL in Australia, won the A-League, the J-League, won the Asian Cup with the Socceroos and managed at a World Cup.
2. But can he do it in Scotland/Premier League/Cold Rainy Night in Stoke?
Once people dig a little deeper into Ange Postecoglou, they will undoubtedly find that he has been successful wherever he has gone in his career. This is where we arrive at the second level of skepticism. It can be summed up by the question of "But can he do it here?"
This skepticism comes from a narrow sense of parochialism. Fans will look at his previous achievements and discount them because they believe that his previous achievements aren't relevant to their situation, or wont be replicated for them.
Celtic fans said "but he hasn't managed in Europe before".
Spurs fans said "but the Scottish league is 2 horse race. My cat could win the Scottish league with Celtic".
(To be fair to both sets of fans, within 2-3 games of watching Ange's teams play – a large majority of the skeptical fans start to change their minds and gain confidence in Ange).
But what's interesting is to watch skeptical fans get convinced by previous Ange converts. For Celtic fans it was Australians who told them about the journey they would embark on with Postecoglou as their manager.
For Spurs fans, it's been the legions of Celtic fans who were mourning en masse the departure of their manager:
Ange institutes a new style of play. There is always a teething period. Once you get through that period eventually Ange always wins over the fans, with an irresistible style of attacking and fluid football.
3. Can they win though?
Once Ange proves that he deserves to be managing at that level of football, we reach the next level of skepticism – that AngeBall is a beautiful, attacking and dynamic style of football but that it "doesn't work" or that it's too naive to produce long term results (trophies and silverware).
One often repeated line is "try that against top managers/teams."
At Celtic, Ange was asked that if he would change his tactics to a more "pragmatic" and "defensive" setup against Champions League winners – Real Madrid. Ange's reply summed up ****his unwavering attacking philosophy "If you are a strict vegetarian, you don't drop into McDonald's just because you're hungry mate, This is what I believe in".
Ange truly believes that his brand of attacking football is the most effective way to win against all teams and gives his teams the best chance at winning.
4. Success
Alright I've cheated a little. The fourth and final level of skepticism isn't actually skepticism, but a reminder that everywhere Ange has been he has been ultimately successful with silverware and championships if given enough time:
At South Melbourne Hellas he won the 2x National Soccer League Title and the Club Oceania World Championship (where his South Melbourne team would face Manchester United managed by Sir Alex Ferguson)
At Brisbane Roar, the team went undefeated for a record 36 games and were the only team to win back-to-back A League Championships. They were unironically dubbed "Roarcelona" for their brand of possession based, passing football.
At the Socceroos, Ange won the 2015 Asian Cup, against asian powerhouse countries like Saudi Arabia, Japan and South Korea
At Yokohama F Marinos, he won the J-League, guiding a mid-table team to their first J-League title in 15 years
At Celtic he won 5 of 6 available trophies during his two year tenure
Ange will continue this history of success at Spurs.